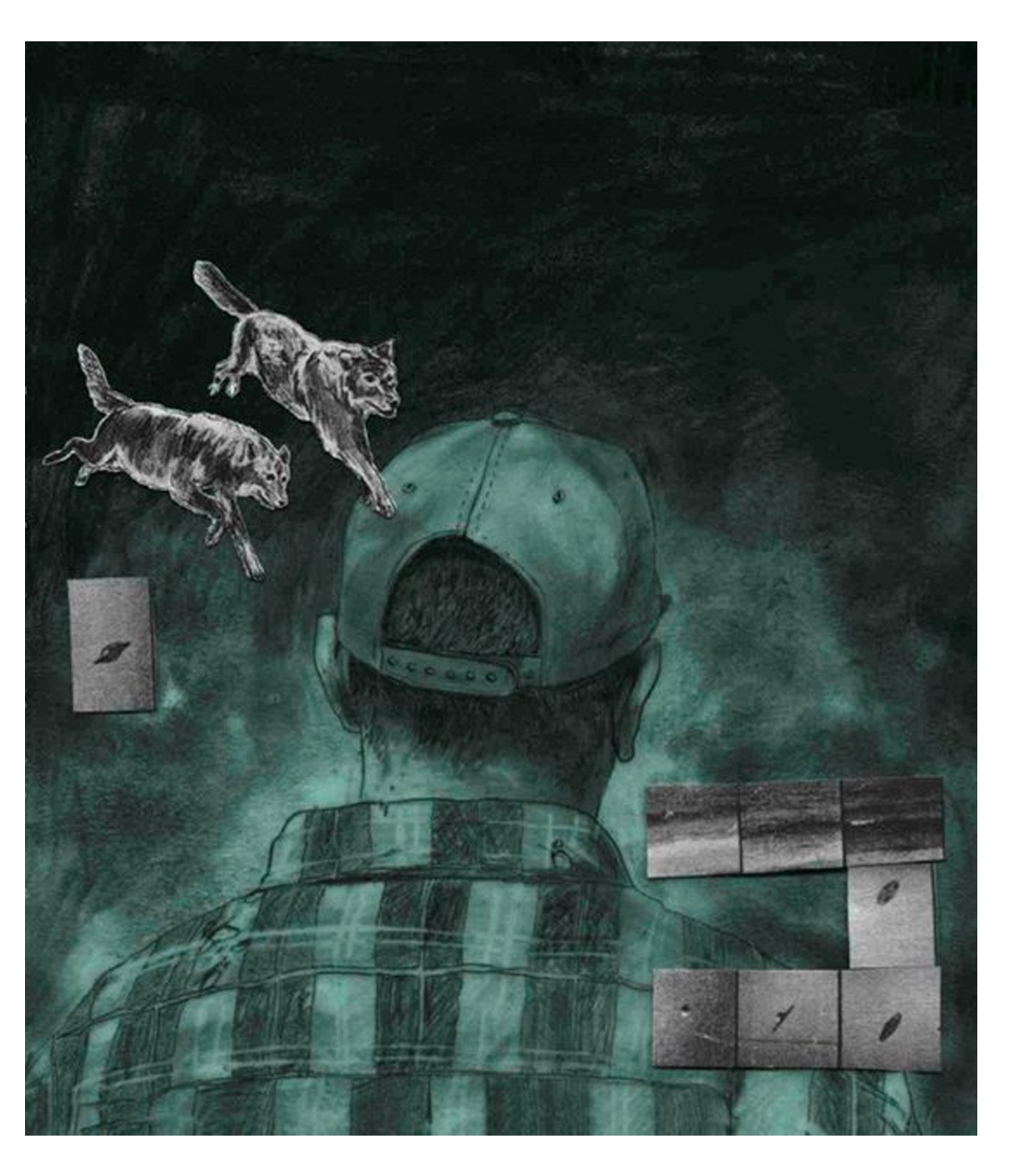 ︎︎︎ WOLVEN/ 2016
︎︎︎
First collaboration with artist and illustrator
Ward Zwart.
Hazenberg, Days merge into eachother. After hitting his head, young skateboarder Kip seems to lose his grip on reality. During a heat wave, Max, Olli and Jim go search for a mysterious being living in the woods. Self proclaimed einzelgänger Chip accompanies his friend Lily to a party. Something he'll regret soon after their arrival...
And then there's Gijsbrecht. Always hanging around, but what is he doing exactly?
"As a physical object one of the most surprising comic books of the last few years." - Knack
"Wolven ist ein kleines Meisterwerk." - GrenzEcho
Published in Dutch by Bries in 2016. Translated to French in 2017 by Meme Pas Mal. In 2020 the Dutch edition was reprinted into a second edition with a new cover image.
204 p. - one pantonekleur, 22,5 x 24,5 cm, hardcover + b/w A5 zine, 20 p.